Desktop Video Walls: 4K on a Single Monitor
Video wall imagery is typically composed of windows containing graphics or video content provided by source systems such as computers or set top boxes. Today, most source systems output 1080p video, which would entirely cover one 1080p monitor — if the video is displayed unscaled.
A single 4K workstation monitor packs 8.3 million pixels into a desktop size display, in diagonal sizes ranging from 27" to 32". How could this type of display technology be used to create a "desktop" video wall?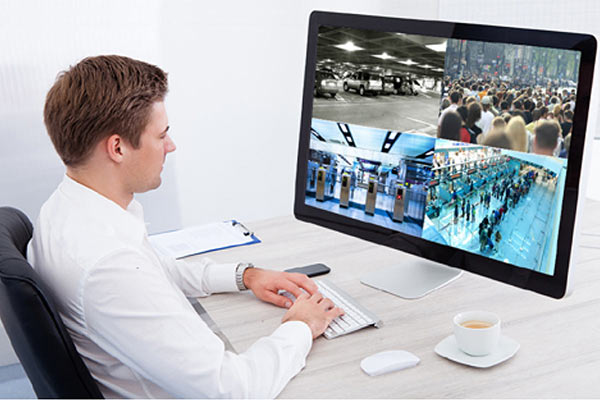 If a 4K UHD desktop monitor is used in conjunction with an RGB Spectrum MediaWall V processor or QuadView UHD multiviewer, one could display four full-resolution (un-scaled) 1080p input windows on screen — one in each quadrant of the monitor. If a workstation is configured with three adjacent 4K UHD displays, for example, an operator could monitor 12 full resolution video feeds with superb clarity. This is a remarkable amount of data, displayed without any loss of resolution — and all possible with the MediaWall V processor.
A 4K desktop wall would be ideal for customers that need to track real-time video/graphic information from a multitude of sources in high resolution, particularly if a VMS (Video Management Software) program is employed. These systems multiplex large numbers of cameras onto a single screen, and are utilized in applications such as traffic management centers, casinos, and municipal emergency operations centers. The pixel density provided by a 4K desktop wall results in unsurpassed image clarity, no matter how closely an operator views the monitors.
In this manner, the MediaWall V processor enables the "Desktop" wall as a viable concept. For added functionality, the MediaWall V processor is compatible with RGB Spectrum's Enterprise MCMS, a powerful control room system that allows operators to share keyboard and mouse control over multiple system resources. The result is a customizable workstation-based control room solution with incredibly powerful UHD video display capabilities.