Visualization Systems that Enhance Smart City Initiatives
Urban populations around the globe continue to expand rapidly. Population growth requires local leaders to move quickly to improve public safety, provide more sustainable and better quality services, address congestion and environmental issues, and reduce costs.
As information and communication are critical for city-wide coordination and cooperation, government agencies, enterprises, and civilians are making investments and deploying innovative technology. The "Smart City" is a concept where data and communication technologies create a collaborative, information-rich infrastructure for action. With this real-time intelligence, municipalities can better manage assets and resources, improve process efficiency, and enhance the quality of services for the public benefit.
Today, municipal entities use diverse data sources to monitor the "pulse of the city." Public transportation, traffic management systems, utility infrastructure, law enforcement, public safety, emergency services, and city planning all produce content that needs to be communicated and exchanged on a common platform to realize the benefits of the Smart City.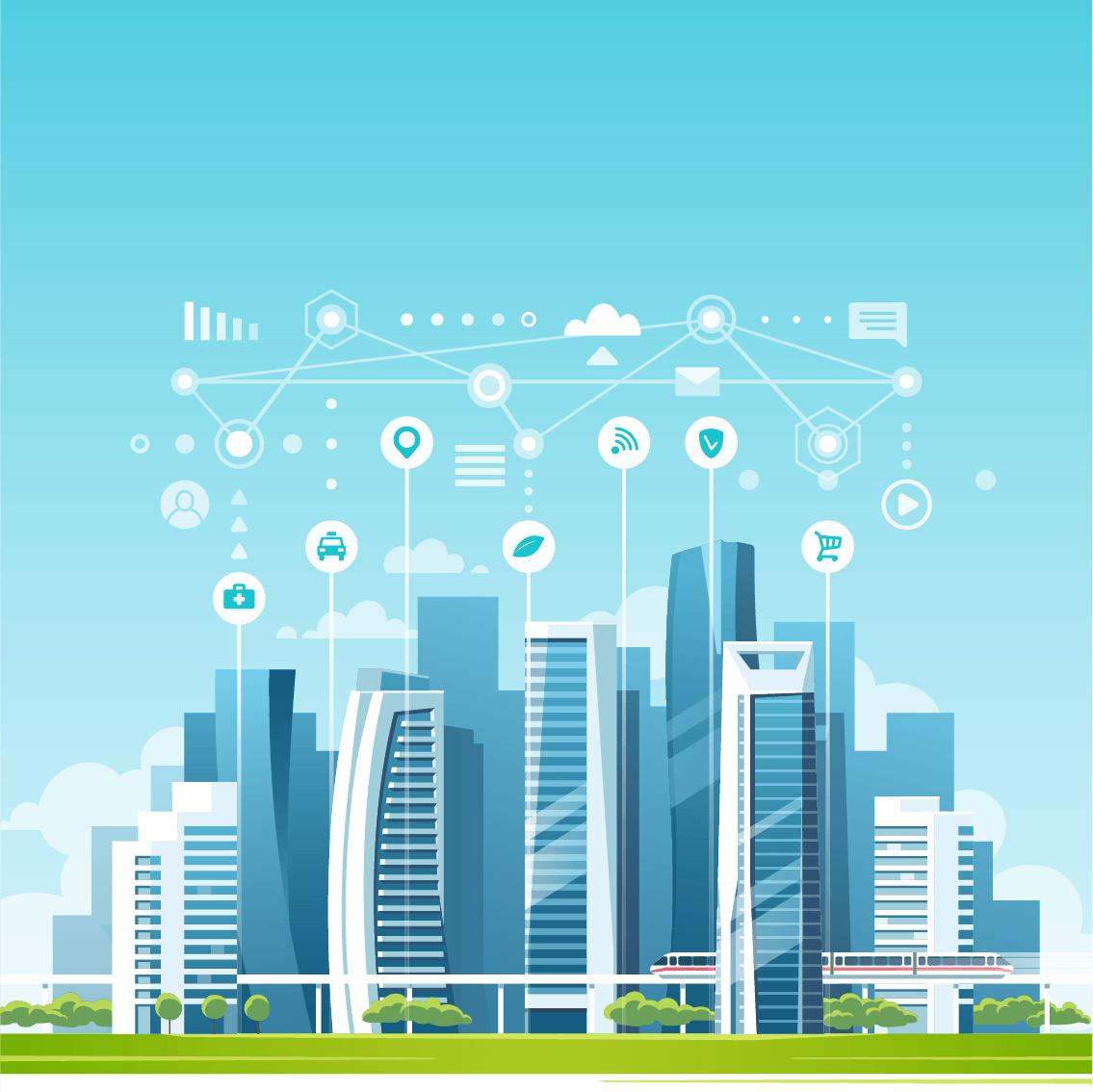 RGB Spectrum's Smart City Solutions
Request a Remote, Online Demo of Our Solutions
Smart City Successes
See how agencies around the world are using smart city solutions to build resilience, increase public safety, and create better urban environments.
SHOW ME MOREContra Costa County has a new Emergency Operations Center (EOC) featuring a state-of-the-art Emergency Situation Room (ESR) equipped with real-time visualization technology. The EOC serves as a command center for emergency management in the event of a crisis or natural disaster. Its role is to improve emergency response and rapid mobilization of municipal, county, and private resources.