AV-over-IP Technology Overview
Video usage has skyrocketed across all market applications. From security operation centers to social media centers, encoding and decoding video streams are now an integral part of the majority of AV projects. Long gone are the days of a completely centralized equipment room with miles of heavy, expensive baseband video cabling. Today's equipment rooms take up less space while still incorporating equipment located thousands of miles away.
Customers increasingly need content distribution across multiple rooms, buildings, and geographies. They are looking to integrators and consultants to provide a new solution that accommodates these needs.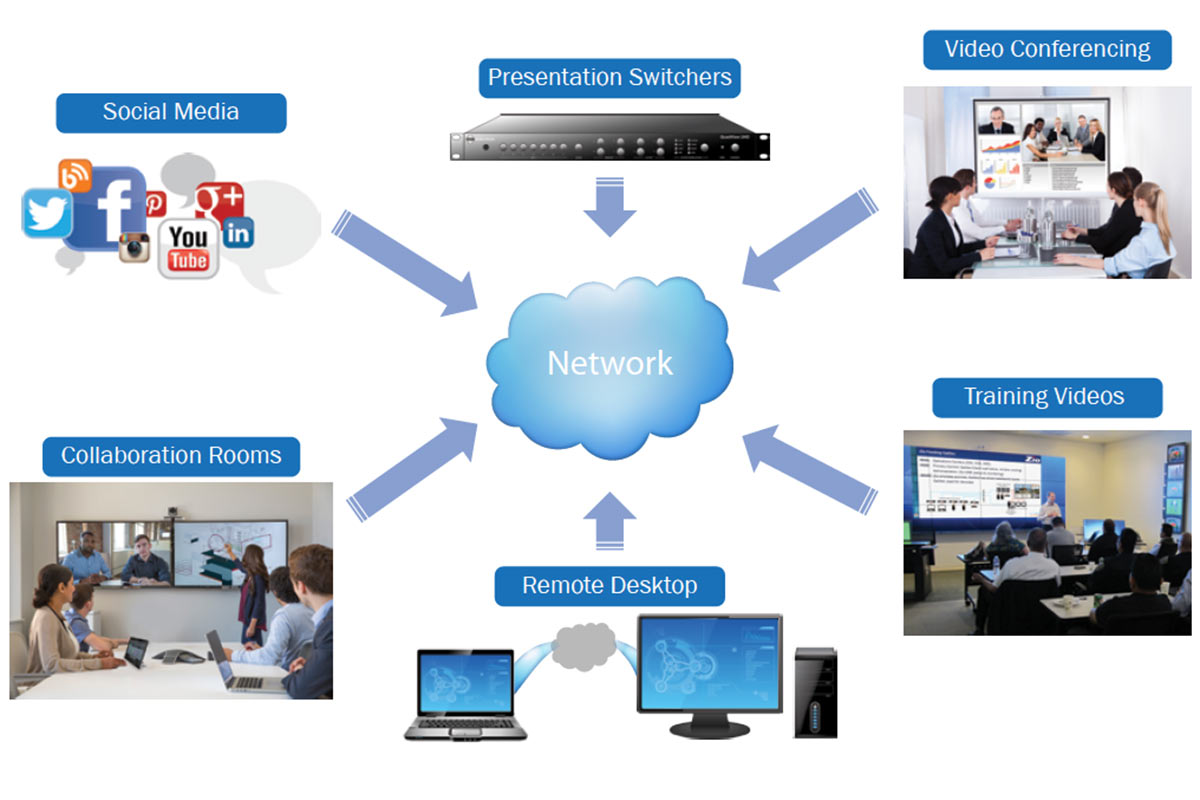 Traditional baseband video distribution has several strengths:
Lossless quality
Low latency
Fast switching
However, there are also some weaknesses associated with the hard-wired way of video distribution:
Centralized switching and need for expensive extenders or optical connections for long cable runs
Limited number of simultaneous devices supported
Lack of platform flexibility - configuration and control
Limited distance
While traditional solutions excel in close-proximity environments with a limited number of devices, new solutions are required for larger, distributed installations and IP streaming media support.