Application
Police Crime Fighting Center
Customer
Elk Grove Police Department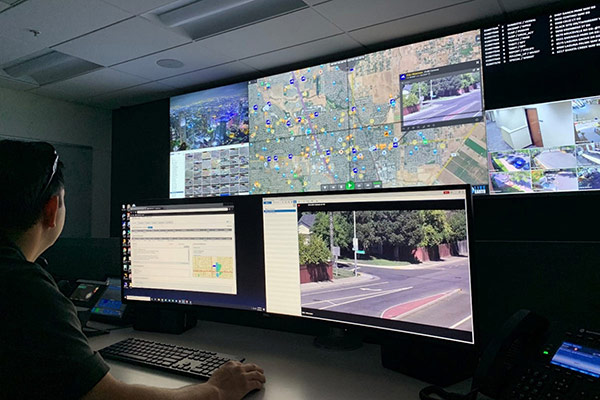 Overview
The Elk Grove California Police Department's mission is to assure public safety. The core of their crime fighting operations is a new Information Center.
Challenge
Elk Grove California Police department's Information Center needed to improve situational awareness, threat assessment, and resource response as well as achieve faster suspect apprehension. The Information Center required a video wall that would centralize an extensive volume of real-time visuals and data to enhance situational awareness. Operators would collaboratively view this information for incident assessment and resource deployment.
Solution
The Information Center is equipped with RGB Spectrum's Galileo video wall processor. The Galileo processor provides exceptional 4K image quality, superb real-time performance, and support of digital and IP-based inputs. The processor receives input from hundreds of surveillance cameras and computer systems covering 911 call information, traffic conditions, weather, police car location tracking, incident status, detailed maps, and other data. The processor consolidates these diverse sources, scales them to 4K resolution and displays them in windows of any size, anywhere on the 14-foot video wall.