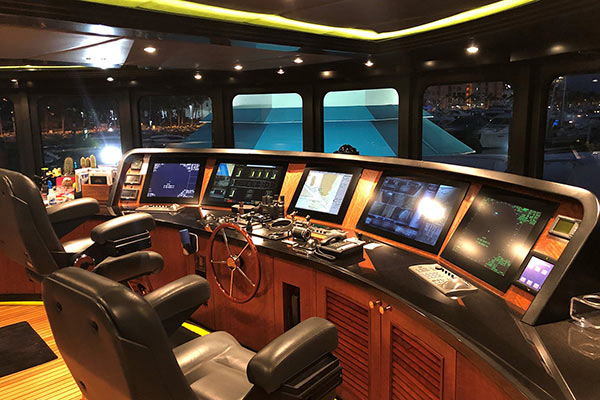 Overview
VEI Marine specializes in integrated bridge systems for luxury superyachts. Owners of these vessels desire state-of-the-art equipment to enhance the functionality of yacht operation and provide a clean presentation of the integrated instrumentation.
Solution
RGB Spectrum's QuadView® UHD high performance 4K multiviewers were designed into the vessel's glass bridge system for intelligent bridge control.
Each QuadView UHD receives a variety of content, including compass, steering, navigation sensors, radars, sonar, GPS mapping, and chart display (ECDIS).
The two processors consolidate these various visuals and display them in four separate windows on bridge console displays with outstanding clarity.
Crewmembers can switch input sources instantly and choose from up to 16 preset display layouts.