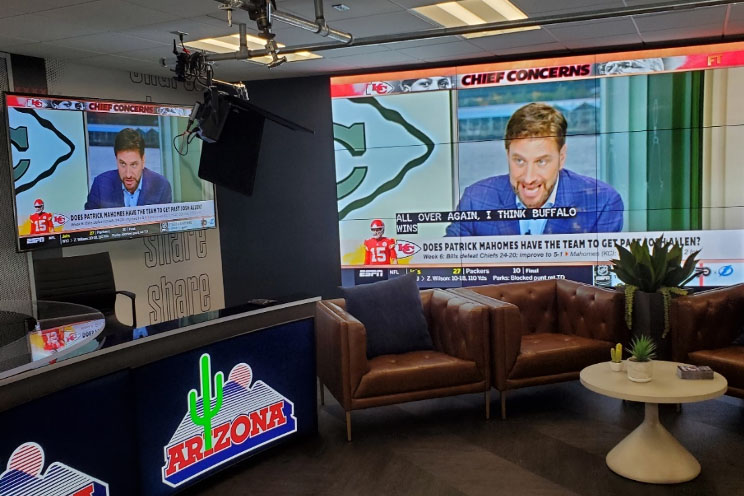 Overview
The Wildcats are on the rise as a team, and their Lowell-Stevens Football Facility (LSFF) has also been elevated since Coach Fisch took over the program. The Fox Family Digital Media Room is a cornerstone of this renovated facility, utilizing new, state-of-the-art audio and visual technology.
This space is flexible and customizable to accommodate various content production needs. The area is utilized in multiple ways, from holding a press conference to recording podcasts to serving as a backdrop for the team reporter to broadcast. The overall presentation of the room jumps out at you and is a popular stop for anyone touring the LSFF.
Solution
The UA Wildcat football program enlisted the services of Arizona Sound & Light (ASL), an audio-visual systems integrator, to implement the Media Room project. ASL selected RGB Spectrum's Galileo video processor for its support of various digital and IP-based signal sources, display layout flexibility, and exceptional 4K image quality.