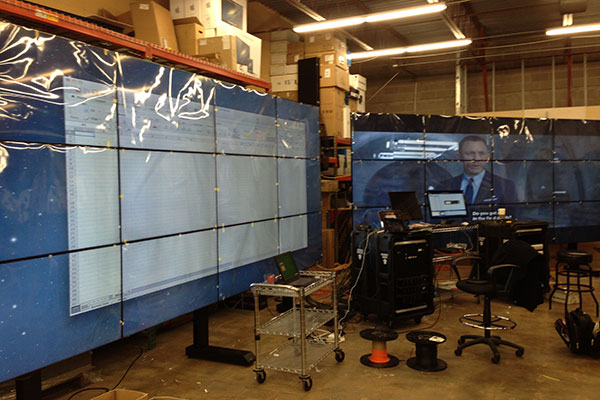 Overview
The room serves as a primary briefing facility for up to 80 staff. The briefings involve content being displayed from 28 laptops in the room, a video teleconference (VTC) codec and auxiliary video inputs.
Challenge
Previously a variety of equipment was used with mixed results in robustness and scalability.
Solution
RGB Spectrum's MultiPoint® Enterprise allows a single position to control 30 video inputs along with titling capabilities on the wall. The ease of use, quick switching, preset configurations and preview capabilities give the client the ability to hold exceptional briefings.
At the end of the initial training session the operators asked if that was it, they thought it was too easy! They were expecting a much more complicated and cumbersome system and where thrilled with the end results.