Customer
Washington University, Charles Knight Executive Education Center, St. Louis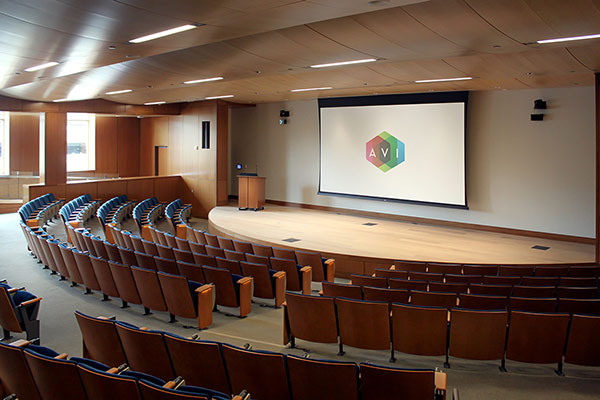 Overview
The existing A/V control room was to be transformed into a centralized facility to manage and distribute visual content from a wide variety of sources to multiple facilities.
Challenge
Prior to installation, classrooms were independent and unconnected, which resulted in redundant hardware and diminished usability and productivity.
Solution
The IT manager now uses RGB Spectrum's matrix switchers and MediaWall video wall processors for high performance and low latency distribution of multiple sources to multiple classrooms from the central operation center.
The result is a streamlined educational system allowing better use of facility resources and personnel.