RGB Spectrum Introduces a New 4K Extender with Integrated USB Control
ALAMEDA, California – February 16, 2021. RGB Spectrum has announced a new model of 4K extender with integrated USB control. CAT-Linx™ 2 Plus extenders transmit high-resolution signals up to 100 meters using conventional CAT 6/7 cable. CAT-Linx 2 Plus also provides transparent USB extension for KVM control of remote devices. State-of-the-art technology delivers visually lossless compression when transmitting a 4K 60Hz 4:4:4 signal.
For installation ease and convenience, CAT-Linx 2 Plus extenders have integrated power to supply endpoints over the same CATx cable that carries the video and data signals. This eliminates the need for external power connections. A CAT-Linx 2 pair needs only one power supply connected to the transmitter to power both devices.
CAT-Linx 2 Plus extenders support HDCP 2.2, HDR, and multi-channel audio. In addition to built-in KVM control of remote devices, the signal extenders can control display devices using IR pass-through and bidirectional RS-232 signal transmission.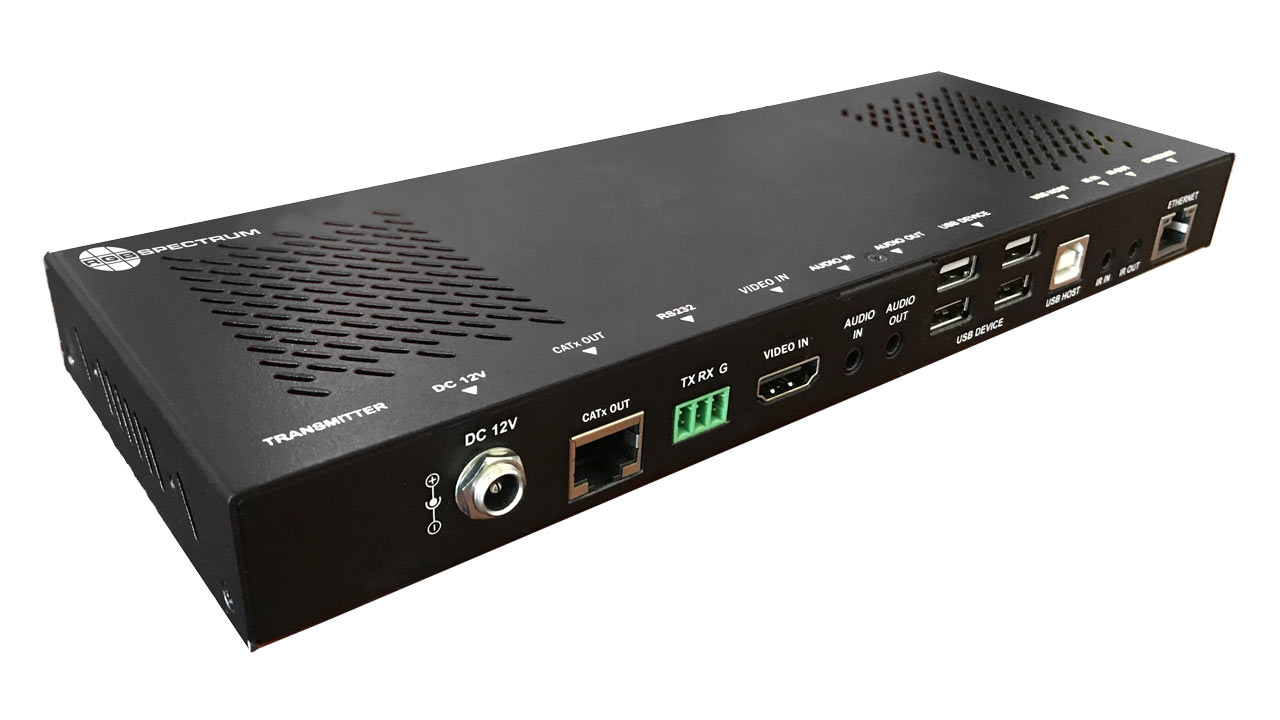 Signals up to 4K 60Hz, 4:4:4 chroma and HDR 10, at data rates up to 18Gbps
4K 60Hz signal transmission up to 100 meters (330 feet) with CAT 6/7 cable
HDCP 2.2 compliant
Embedded multi-channel audio and audio pass through over CATx
IR and serial control of displays and other AV devices
Power-over-CATx
Automatic EDID management
Convenient mounting rack for 8 RX or TX units available
In summary, CAT-Linx 2 Plus extenders are a high-performance, feature-rich, and cost-effective solution for 4K 60Hz signal distribution with integrated KVM control of remote devices.
About RGB Spectrum
RGB Spectrum is an audio-visual specialist providing best-in-class class visual communications to government and commercial customers since 1987. Learn more at rgb.com.