Samsung and RGB Spectrum Partner to Showcase State-of-the-Art Video Wall and Multiviewer Technology
Samsung and RGB Spectrum are collaborating to showcase state-of-the-art 4K video wall and multiviewer technology at Samsung's Executive Briefing Center (EBC) in Washington, D.C. Samsung is a premier manufacturer of high-performance LED displays. The EBC highlights Samsung's industry-leading LED video wall powered by RGB Spectrum's Galileo 4K video wall processor. The processor was chosen for its support of digital and IP-based inputs, superior 4K image quality, and unmatched output flexibility for LED displays.
The solution is comprised of Samsung's advanced IF Series modular LED displays mounted together to create a uniform canvas. The IF Series LED displays offer HDR 10+ picture refinement, optimum peak brightness and extremely accurate grayscale expression. Together, the LED displays powered by the Galileo 4K processor deliver a dazzling, true-to-life viewing experience.
The Galileo processor supports inputs and outputs at up to 4K resolution. The processor receives feeds from a variety of sources, scales and displays them in windows of any size, anywhere on the expansive 16 feet by 7.5 feet LED video wall array. The Galileo processor delivers real-time throughput and superb image quality, unlike lesser systems that can drop frames or cause image tearing.
Operators can instantly switch and route sources, choose preset display layouts, and size and position windows. Integrated signal switching eliminates the need for external switchers.
The Galileo processor works with all types of video walls: an image overlap capability is available for projector-based video walls, custom timings accommodate the special resolutions of LED walls, and bezel compensation optimizes viewing with LCD video walls.
Advanced features include a unique "wall mimic", whereby the entire video wall or any region of interest can be encoded and streamed for live viewing elsewhere, HDCP content protection, output rotation, scripting for third-party system control, and automatic IP stream discovery for RGB Spectrum's Zio® Video-over-IP encoders.
The solution also demonstrates multi-image display capability using RGB Spectrum's QuadView® UHDx multiviewer. The QuadView UHDx multiviewer displays up to 4 sources on a single screen. The feature-rich QuadView UHDx delivers superior image quality at up to 4K 60Hz resolution with customizable display windows. The unit offers internal switching of up to 6 input signals, 4 of which can be displayed simultaneously.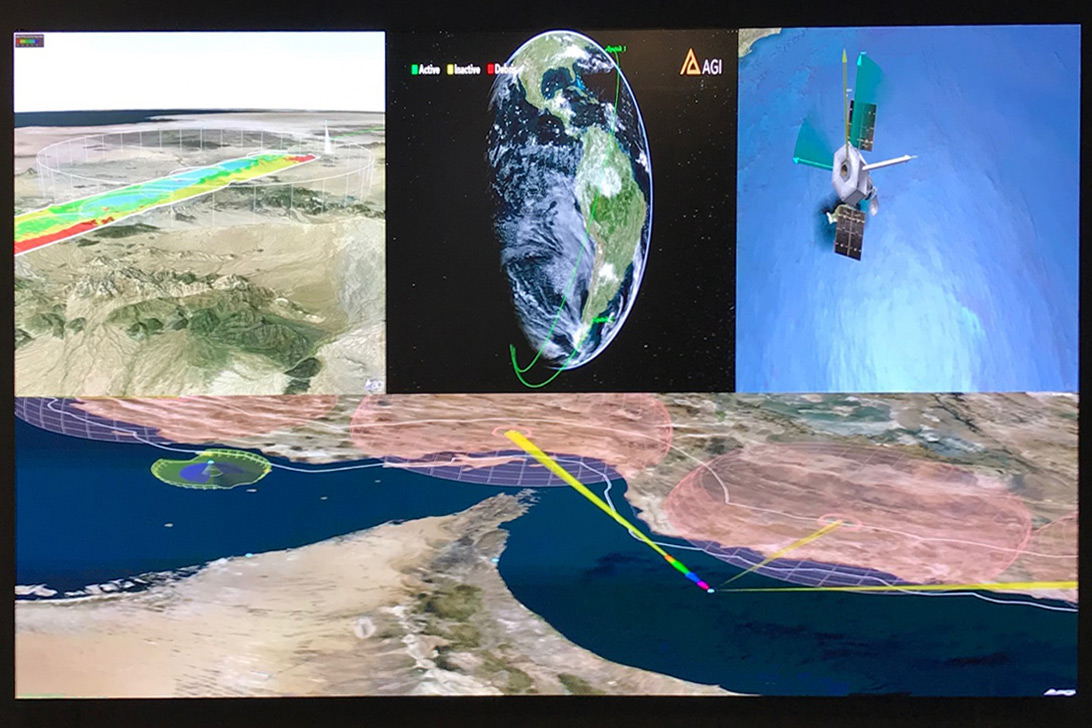 RGB Spectrum's QuadView UHDx multiviewer displays up to 4 sources on a single screen at up to 4K 60Hz resolution with customizable display windows.
Users can mix input resolutions, scale any input up to 4K and route any input to any window. HDCP 2.2 and 1.4 are supported. Built-in audio switching allows selecting audio from any source — even one not currently displayed. Control methods include the front panel, a web interface, an IR remote, as well as third-party devices.
With superior image quality, 24/7 reliability, secure operation, and feature-rich capabilities, RGB Spectrum's Galileo and QuadView UHDx processors are the ideal choice for security and emergency operations centers, control rooms, command centers, traffic management facilities, network operations centers, digital signage and lobby displays.
For more information or to schedule a visit at Samsung's Executive Briefing Center in Washington, D.C., visit samsung.com/us/business/about-us/executive-briefing-center/washington-dc.
About RGB Spectrum
We design and manufacture video processing, control and display solutions for defense, aerospace, corporate, medical, government, security, education, and industrial applications. Our extensible, secure and powerful video wall processors, multiviewers and Video-over-IP systems are part of visual infrastructure around the world, but most importantly, our products empower you to make better decisions, faster.