Lockheed Martin Selects Zio 2 Video-over-IP Platform for F-35 Simulators
Photo courtesy of Lockheed Martin.
RGB Spectrum's Zio 2 Video-over-IP platform is deployed in Lockheed Martin's F-35 Full Mission Simulators to stream, record and replay visuals pilots observe during maneuvers.
Lockheed Martin has selected RGB Spectrum's new Zio 2 networked video solution for the F-35 Joint Strike Fighter Full Mission Simulator (FMS) used to train individual pilots and whole squadrons. Zio 2 is RGB Spectrum's next generation of products within the revolutionary Zio Video-over-IP platform, developed for military, government and civilian applications.
The Zio 2 platform will be used in each of the simulator's main components - the pilot cockpits, Instructor Operator Stations (IOS), and After-Action-Review (AAR) debriefing room, tying together the full simulation system. Zio encoders stream visuals and data the pilots observe during maneuvers, including avionics, navigation, out-the-window imagery, target acquisition, and weapons control. Streams are transmitted to the Instructor's Operator Station (IOS) to enable instructors to view the visuals seen by pilots. Zio servers record the exercise. Then, Zio multi-image decoders will be used in the AAR debriefing rooms to replay the simulation and assess pilots' performance.
The Zio 2 Video-over-IP platform is ideally suited to meet the FMS's high-fidelity recording and streaming requirements. During debriefings, instructors can use frame-by-frame jog/shuttle and variable speed forward/reverse playback to enhance review. Instructors can also randomly access any point within the recordings.
Zio 2 is unlike any other IP video distribution system in terms of performance, features, and versatility. It offers efficient video distribution over LANs, WANs, and mobile devices. The Zio platform combines recording/replay capability, scalable video distribution, and sophisticated multi-image display on individual monitors. It includes an extensive array of IP devices, including encoders, decoders, recording/playback servers, multiviewers and video wall processors, all managed through an intuitive user interface featuring video thumbnail previews and drag-and-drop simplicity.
Building on decades of experience delivering innovative video distribution systems, the new Zio 2 uniquely delivers both H.264 and H.265 encoding/decoding. Moreover, a single input can be encoded at different bit rates. This enables a single device to encode video up to 4Kp60 resolution for local distribution while simultaneously transmitting lower resolution, lower bandwidth streams to remote locations. An open system, Zio 2 supports industry standard H.264/265 video from third party cameras and other devices.
The Zio 2 is available in multichannel configurations, with two and four channel encoders or decoders in a single compact unit. This offers the advantage of accommodating multiheaded as well as independent computer video signals, simplifying network design, and offering substantial space and per channel cost savings.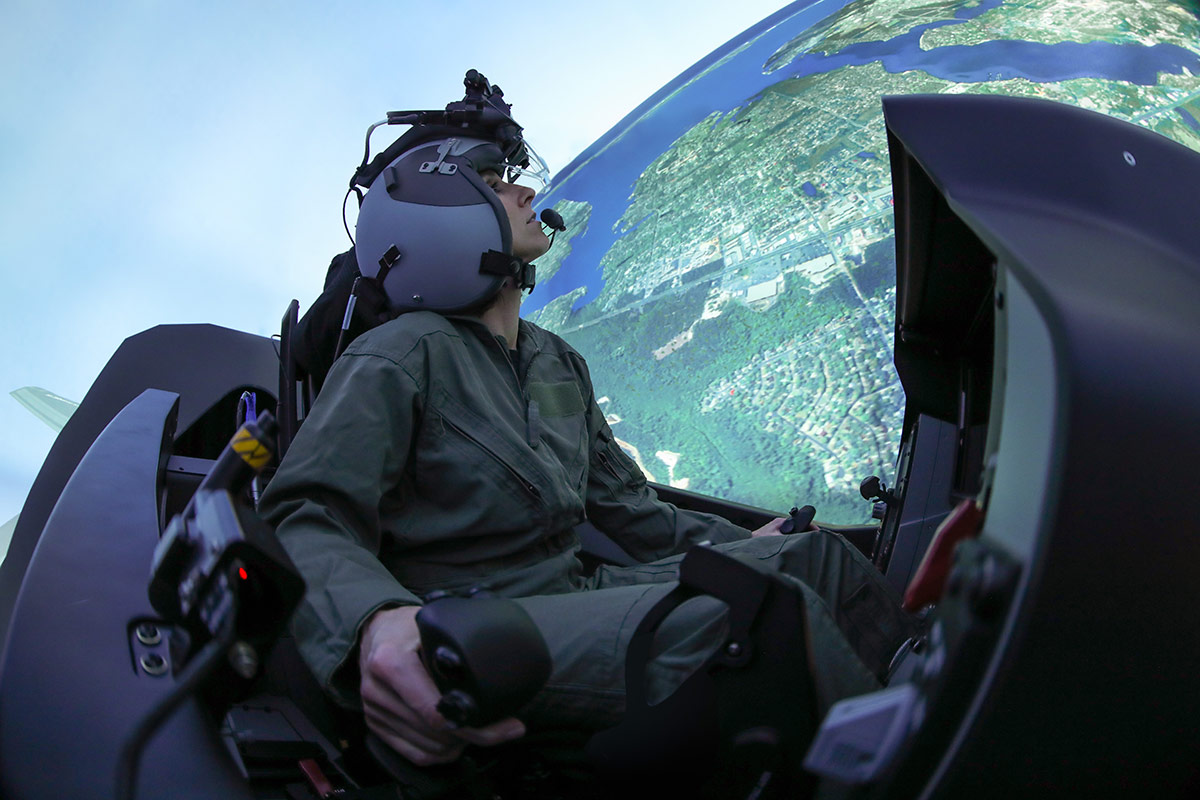 "The Zio 2 platform is a new and different approach to enterprise Video-over-IP," said Bob Marcus, CEO of RGB Spectrum. "By supporting multichannel codecs, industry standard H.264 and H.265 compression techniques, and sophisticated multiview displays, Zio 2 sets a new standard for IP video distribution and display both in terms of providing new features and in simplifying system design."
With superior performance and scalability, as well as versatile recording/replay capabilities, Zio 2 is ideal for use in simulation, command-and-control, and other mission-critical applications. RGB Spectrum's Zio and other video solutions are deployed in military applications worldwide, including P-8 Poseidon trainers, simulators for the Global Hawk/Triton UAV, F-16 and F-22 aircraft, Apache, Kiowa, Chinook helicopters, at the NASA/Kennedy Space Center, U.S. Army Operational Test Command, on ships of the U.S., Japanese and Canadian navies, and in the THAAD, MEADS, CRAM and BAMS missile defense systems.
RGB Spectrum is a leading designer and manufacturer of mission-critical, real-time audio-visual solutions for a civilian, government, and military client base. The company offers integrated hardware, software, and control systems to satisfy the most demanding requirements. Since 1987, RGB Spectrum has been dedicated to helping our customers achieve Better Decisions. Faster™.