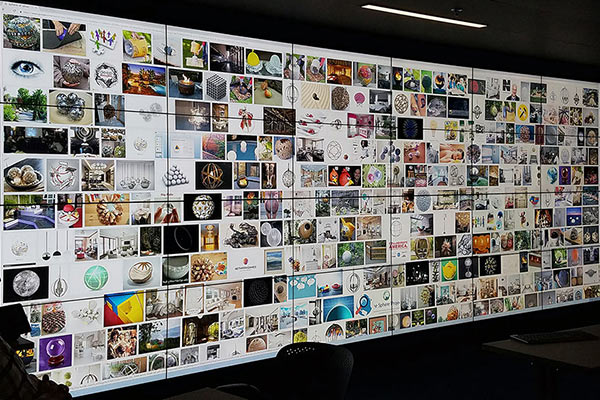 Overview
University of Oregon's Allan Price Science and Research Library visualization lab recently upgraded the equipment to dynamically engage students and foster research collaboration.
Solution
The lab's new massive 24 screen, 50-million pixel video wall is powered by RGB Spectrum's MediaWall® V 4K display processor. Taking advantage of the MediaWall's exceptional 4K image quality, researchers can gain new insights into huge datasets, build 3D simulations and explore everything from nanoparticles to the vast expanses of outer space.
MediaWall V receives visual content from multiple disciplines, including biology, chemistry, computer science, geology, and physics. The imagery is displayed in windows of any size, anywhere on the video wall. Pan and zoom capabilities allow students to view items of particular interest.