Application
Professional Development Center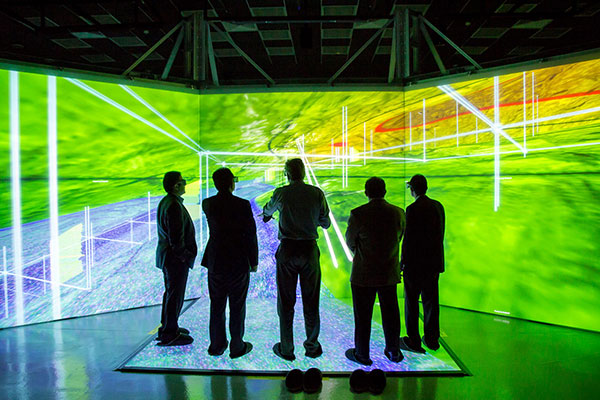 Overview/Challenge
The Upstream Professional Development Center (UPDC) was built to train future operators working for Saudi Aramco.
This new facility delivers immersive, high-tech training in a collaborative learning environment of 18 classrooms.
Solution
Visual resources are shared among classrooms with a Linx™ Matrix Switcher. Each teacher is able to choose relevant source material to guide the instruction and tailor the information to the students.
Media Wall® 4500 wall processors are used to window multiple sources concurrently for better organization and instruction.
The result is better retention by the students, easier access to information by the instructors, and a consistently reliable system for all.