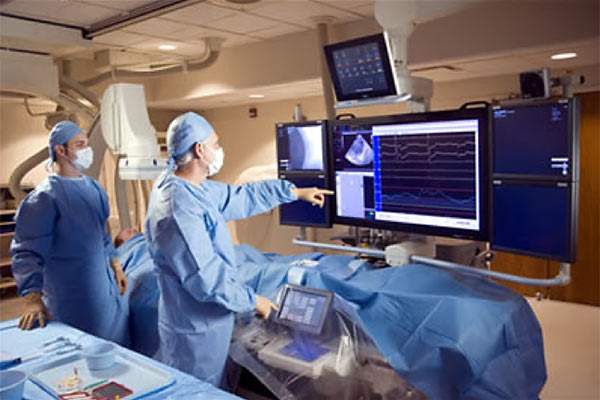 Overview
A catheterization lab in a leading medical center brought together a host of advanced video and medical equipment to ensure each patient receives effective diagnosis and treatment in the quickest time possible.
Challenge
Operating room personnel needed flawless image processing with no dropped frames in a highly reliable video monitoring solution.
Solution
RGB's multiviewer enables medical personnel to view a variety of sources in real time. Diagnostic imaging equipment, catheterization devices, surgical light cameras, endoscopic cameras, computer servers, and network stored images are shown in multiple windows on a single display.
Additionally, the embedded processor ensures 24/7 reliability with no down time.