Customer
University of Aberdeen, Sir Duncan Rice Library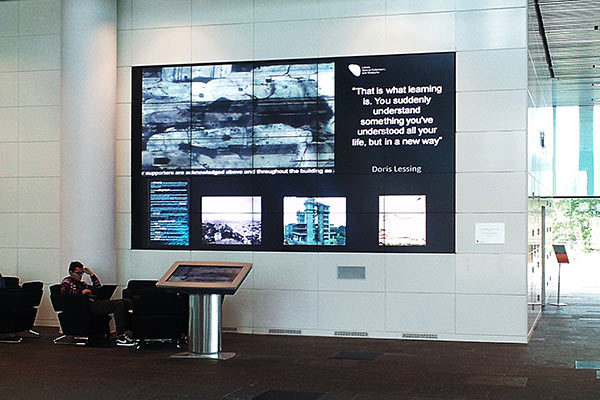 Overview/Challenge
The school administrators needed to be able to show multimedia information in a dedicated exhibition space.
The technology needed to be flexible enough place any input source on the wall at any position and size.
Solution
Using a MediaWall® processor from RGB Spectrum, the administrators are able to show content from the multimedia theatre anywhere across two separate video walls
The Linx™ Matrix Switcher harmonizes all the input formats from a variety of computers and media players.
The pan and zoom features allow the staff to focus the viewer's attention on a specific area of any source, such as a ticker tape feed of live information.