Customer
Maritime Aquarium, Norwalk, CT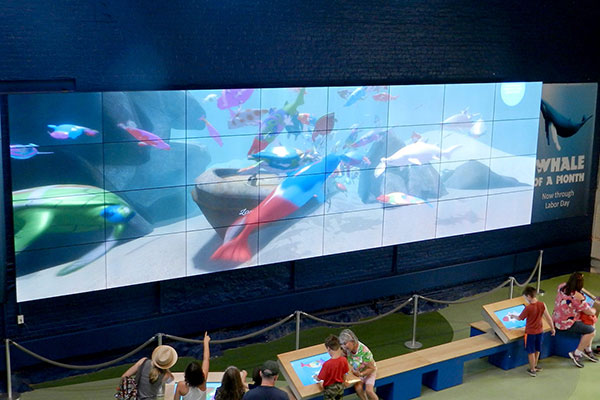 Overview
The Maritime Aquarium inspires people of all ages to appreciate the Long Island Sound marine ecosystem through living exhibits, marine science and environmental education.
Challenge
Create a dynamic, high-profile exhibit that captivates, engages, and educates patrons.
Solution
RGB Spectrum's MediaWall™ V processor drives the Aquarium's immense 32-panel 4x8 4K UHD resolution video wall. The virtual reality application required the highest-level, real-time video wall processing capabilities.
The versatile MediaWall processor treats the entire wall as a single, seamless display canvas. Visuals can span the entire wall and be displayed in windows of any size, anywhere with stunning 4K clarity.