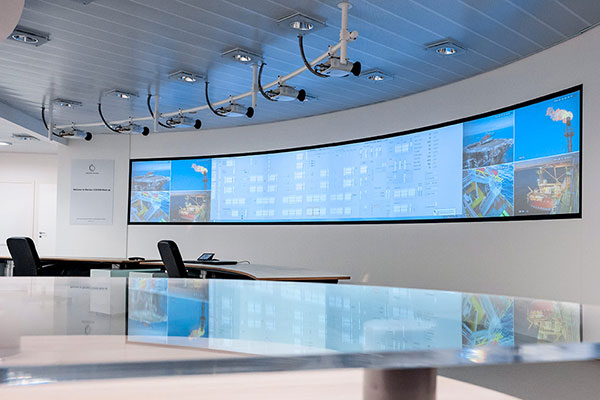 Overview
Statoil's offshore oil drilling platform control rooms manage over 50 oil and gas fields on the Norwegian continental shelf. They are critical for ensuring security, preventing accidents and responding to emergencies. Statoil has been executing a long-term display technology upgrade in these control rooms.
Challenge
Statoil required the highest performance, mission-critical video wall processing technology with 24/7 reliability.
Solution
RGB Spectrum's MediaWall® line of video wall processors have been installed in these control rooms for nearly a decade. The latest processor, MediaWall V, brings advanced 4K UHD display capability. The rooms have varying configurations of 4 to 8 projectors.
MediaWall's embedded architecture assures real-time signal throughput with no PC-based vulnerabilities.