RGB Spectrum's DGy Codecs Deployed in F-35 Simulators
The F-35 Lightning II Joint Strike Fighter (JSF) is the next generation multirole fighter aircraft for the Navy, Air Force, Marines, and our global allies. The F-35 Joint Strike Fighter is the most advanced, lethal, supportable and survivable aircraft to date. The state-of-the-art aircraft is equipped with next-generation avionics, stealth capability, network-enabled mission systems, sensor fusion, and weapons systems.
RGB Spectrum's DGy™ digital recording and streaming technology is deployed in the F-35 Full Mission Simulators (FMS). The DGy recording system was chosen for its superior reproduction. The system uses advanced JPEG2000 compression to achieve visually lossless recording, providing results superior to other compression schemes by encoding every frame and the entire color spectrum.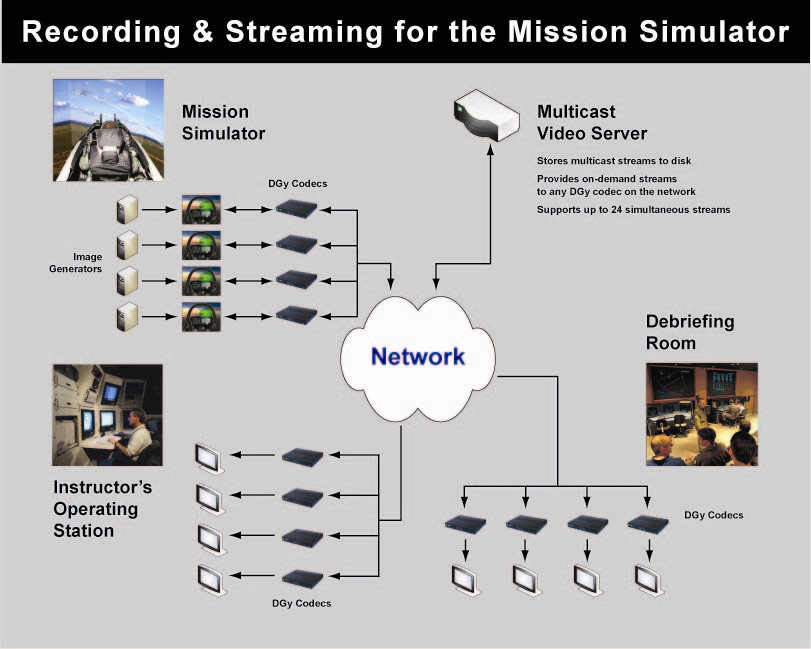 RGB Spectrum's DGy™ JPEG2000 recording systems are deployed in F-35 Lightning II Joint Strike Fighter (JSF) Full Mission Simulators to deliver the recording capability for after-action-review.
The F-35 Joint Strike Fighter program is based upon a global consortium of program partners, parts suppliers, and additional allies. While the United States is the primary customer and financial backer, the consortium includes the United Kingdom, Italy, Netherlands, Canada, Turkey, Australia, Norway and Denmark with additional cooperative participants, Israel and Singapore. Lockheed Martin, the manufacturer of the F-35 aircraft and its mission simulators is now supplying these simulators globally to the consortium countries and selected allies.
RGB Spectrum DGy recording systems are used in the F-35's multiple pilot pods, recording everything the pilots observe during maneuvers, including avionics, out-the-window imagery, target acquisition, navigation, and weapons control. Additional DGy units are utilized in the Instructor's Operator Station (IOS) and the After Action Review (AAR) facility. Mission simulations are simultaneously recorded and streamed to DGy decoders throughout the simulator and to a RGB Spectrum Multicast Video Server (MVS) for central storage and recording management. Following the mission simulation, DGy codecs are used in the debriefing facility to replay the simulations for assessment of pilots' performance.
The DGy codecs record, transmit, and stream at up to 1920 x 1200 pixel resolution. The codecs offer an unparalleled feature set, including external time code synchronization (IRIG-B or Network Time Server), event marking, random access, variable speed playback, frame-by-frame jog/shuttle, and the exclusive recording failsafe feature which automatically protects recordings in a catastrophic system failure. A simultaneous record/replay option allows review of imagery while digital recording is still in process.
Event marks can be inserted at key instances during both recording in the simulation exercise and replay for fast, convenient random access in the after- action- review. DGy codecs can be interconnected to support multi-channel, concurrent recording and replay.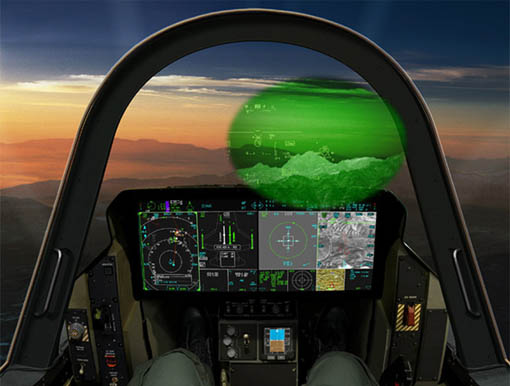 During F-35 mission simulations, DGy codecs record an array of sophisticated imagery with the highest-fidelity, visually lossless reproduction to enhance after-action-review with pilot crews and instructors.
RGB Spectrum's DGy codecs are the de facto standard for mission-critical applications, including vessel and vehicle consoles, command and control, simulation, training, missile testing, and C4ISR. Other high-profile installations include P-8 Poseidon trainers, simulators for the Global Hawk/Triton UAV, F-16 and F-22 aircraft, Apache, Kiowa, Chinook, and Blackhawk helicopters, and deployments on the U.S. Navy AEGIS destroyer fleet, the Canada Navy frigate fleet, and the U.S. Missile Defense Agency THAAD and MEADS missile defense programs.
For more information on the Joint Strike Fighter F-35 program, visit: www.jsf.mil.
RGB Spectrum is a leading designer and manufacturer of leading-edge audio-visual solutions for commercial, government, and military applications. The company offers integrated hardware, software, and control systems to satisfy the most demanding requirements. Its Galileo video display processor is ideal for digital signage, lobby display, conference rooms, boardrooms, emergency operations centers, security operations centers, control rooms, command centers, traffic management facilities, and network operations centers. For more information, visit www.rgb.com.