RGB Spectrum's Image Processing Technology Deployed for Raytheon's Phalanx Weapons Defense System
RGB Spectrum has been awarded a follow-on contract from Raytheon Corporation for the Phalanx Close-In-Weapon-System (CIWS) program.
Raytheon's Phalanx CIWS provides the highest level of ship and land self-defense capabilities for defeating close-in threats. It is a rapid-fire, computer-controlled, radar-guided gun/missile system that can identify and destroy approaching supersonic and subsonic threats.
The U.S. Army's Phalanx C-RAM (Counter Rocket, Artillery, and Mortar) Centurion version on land can defend against incoming rockets, artillery and mortar rounds. The naval Phalanx CIWS provides defense against anti-ship missiles, drones, small boats, and rotary and fixed-wing aircraft, using an eleven round missile launcher or multi-barrel gun system.
The Phalanx CIWS incorporates RGB Spectrum's high-performance VIEW™ image processing technology in its fire control operator console for displaying target acquisition, identification, and tracking data. Raytheon needed a solution that would allow the console operator to simultaneously view images from various computer and image sources. One of the integration challenges was overcoming space constraints in the operator console. RGB Spectrum's ultra-compact VIEW 7000 multi-image display processor fulfilled the system's requirements.
A Forward Looking Infrared (FLIR) thermal imager and electro-optical sensors help identify and confirm incoming threats. The system computer feeds the VIEW processor with visual data including a range table, target searching, tracking and acquisition, weapons control and ordnance data. The processor combines the data and the FLIR video in real-time on the console display. VIEW processors offer a host of display options. Inputs can be displayed in windows which can be independently positioned, scaled to any size, and overlaid with computer graphics.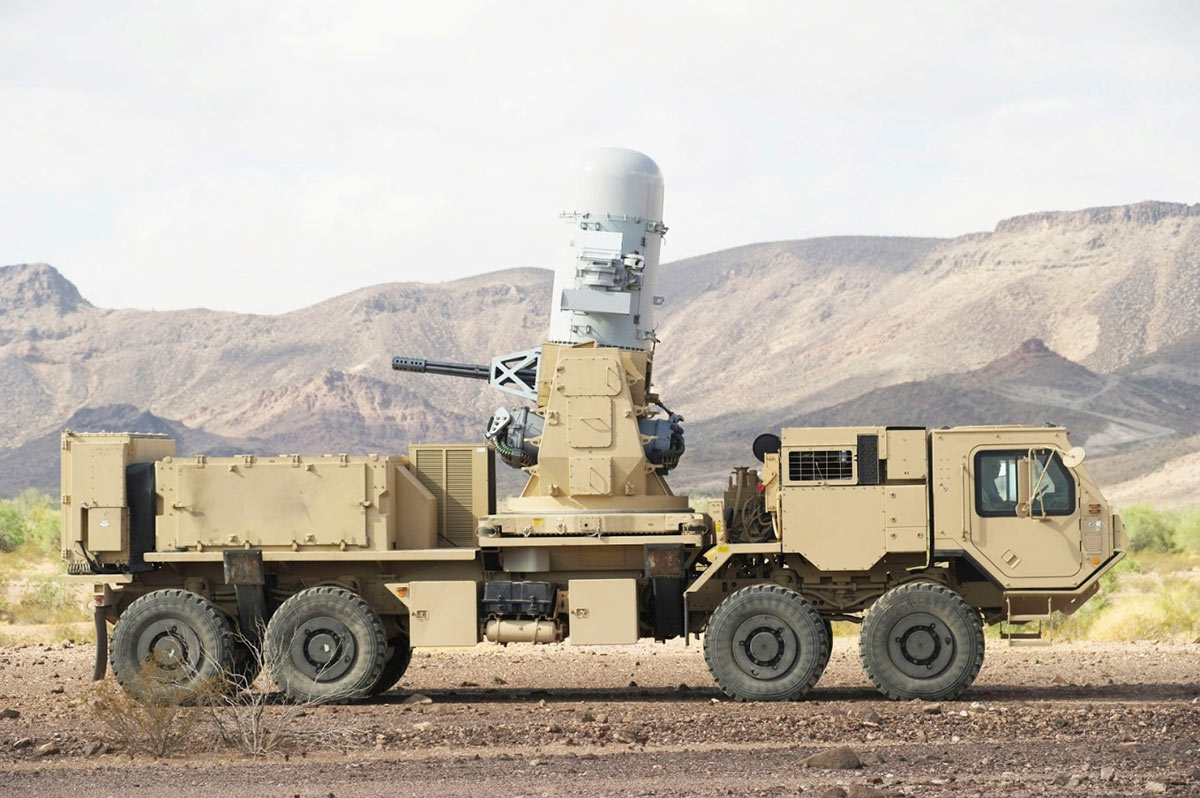 Sea and land-based Phalanx systems are deployed by the American, German, Japanese, Greek, Turkish, South Korean, Saudi Arabian, and Egyptian navies as well as the U.S. and Israeli armies.
So far, more than 1000 Phalanx systems have been deployed worldwide, with installations on all U.S. combatant ships and on those of 25 allied nations.
RGB Spectrum has been a supplier of mission-critical visual systems for the U.S. armed forces for 33 years. We are proud of our contribution to the nation's defense.
RGB Spectrum is a leading designer and manufacturer of leading-edge audio-visual solutions for commercial, government, and military applications. The company offers integrated hardware, software, and control systems to satisfy the most demanding requirements. Its Galileo video display processor is ideal for digital signage, lobby display, conference rooms, boardrooms, emergency operations centers, security operations centers, control rooms, command centers, traffic management facilities, and network operations centers. For more information, visit www.rgb.com.